KNOW YOUR DATA
Protect what Matters
Meet Netwrix Auditor.
Explore Data Security 

Done Right.
Do you like to see how things work with your own eyes instead of just reading about them? We get it. Join us for this quick, 6-minute demo to learn how organizations just like yours use Netwrix Auditor on a daily basis to ensure the security of their sensitive data and pass compliance audits with less 

effort and expense

.
Consistency in the Approach. Confidence 
in the Results.
Ensure your cybersecurity efforts are laser-focused on truly important data, instead of false positives that do not require protection. Our unified platform identifies and classifies your sensitive, regulated or mission-critical information consistently and accurately — including both structured and unstructureddata, whether it's on premises and in the cloud.
Reduce Risk. Prevent Breaches.
Do you know if the sensitive data you store is overexposed? Who can access it? What activity is going on around it? Netwrix Auditor helps you answer these key questions and ensure that risk-appropriate security controls are implemented around your most critical data. Plus, the platform enables you to detect abnormal activity early and respond before a threat turns 

into a breach.
Reduce the exposure of sensitive content by tightening permissions and mitigating data and infrastructure security risks.
Detect and prioritize incidents better with a single view of all abnormal behavior and the associated risk scores.
Ensure timely response to threats by providing incident support and enabling faster, more accurate investigations.
PROVE COMPLIANCE
Achieve Compliance.
Deliver Hard Evidence.
Assess the effectiveness of the data security controls across your entire infrastructure so you can remediate any flaws before auditors come to call. Use the hard evidence provided by Netwrix Auditor to demonstrate to auditors that your controls adhere to their regulations and answer any ad-hoc questions.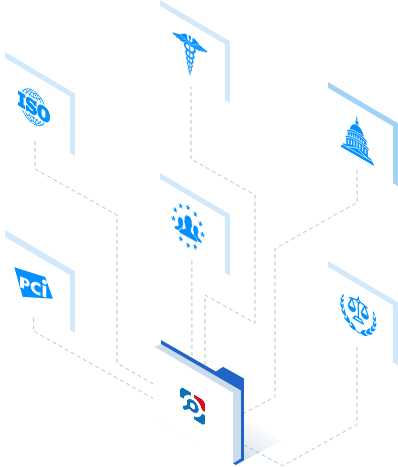 Over 10,000 organizations worldwide rely on 

Netwrix Auditor